The Roots of Dental Phobia
Posted by AESTHETIC DENTISTRY on Aug 25 2016, 11:10 AM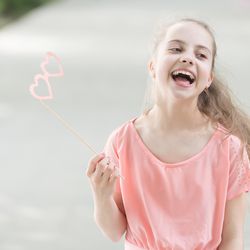 Roughly 5-8 % of Americans avoid getting dental care entirely, while as many as 20% of Americans admit to only going to the dentist when absolutely necessary, all due to fear of the dentist. For some of these patients, fear stems from a real traumatic event they experienced at a dentist's office such as improperly being numbed before a procedure, but for far more, the fear comes from not feeling in control of what goes on in the dentist's chair. Dr. Martin Abelar specializes in treating patients with high levels of dental anxiety.
We have come to recognize that lying prone in the dentist's chair while a dental hygienist or dentist has hands in your mouth can be stressful because it limits your ability to communicate if you are uncomfortable, and it is important that we be responsive, especially when it comes to managing your levels of discomfort and pain. Patients can feel especially helpless when they are in the chair and things are happening in a way that they don't understand or can't give feedback.
Dr. Abelar makes sure that all dental procedures are explained to the patient before any work begins, and takes care to prep the patient for what to expect every step along the way.  We encourage patients to signal us with their hands when they have a question or are uncomfortable. When we see the patient's hand go up, we stop everything and give him or her a chance to speak and voice any concerns, and take breaks as needed.
For the more fearful patients, we also offer sedation dentistry. Administration of nitrous oxide gas can help calm the anxiety of the patient throughout treatment and levels can be adjusted throughout the procedure as needed. At the end of the procedure, we reverse the flow of nitrous oxide and replace it with oxygen so the patient is fully alert and able to drive before they leave our office.
To learn more about dental care for high anxiety patients or sedation dentistry, call our office to schedule a consultation at 858-866-9692.