How to Cut Costs at the Dentist
Posted by AESTHETIC DENTISTRY on Mar 2 2018, 03:11 AM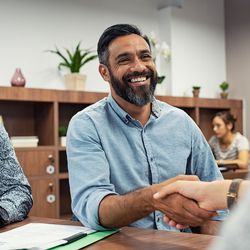 The new year is in full swing, bringing with it new goals, new resolutions and, yes, even new insurance plans. For many Americans, a new policy, or changes to an old policy, can be very stressful, especially if your coverage has changed.
One area where coverage can often be seriously lacking is in dental care. In fact, even though more Americans have dental coverage today than ever before, out-of-pocket costs have never been higher. So even if you do have insurance, there's a good chance you're still paying more money out of pocket than you would have 20 years ago for the same services. For an individual, these costs can be hard to manage - but for a family, they can be devastating.
While you may not be able to control your copays or out-of-pocket costs, there are many steps you can take to help reduce costs at the dentist's office. Here are a few easy and affordable ideas to implement for real savings.
Take Care of Your Teeth
The easiest and most inexpensive way to save money at the dentist is to take care of your teeth at home. This means brushing at least twice a day for two minutes each time, and flossing at least once a day. But don't just stop there! You can also make things easier for your teeth by limiting your sugar intake, especially with gum, sticky foods like gummy candy, and sugary drinks like fruit juices and soda.
For children, consider allowing an annual or bi-annual fluoride treatment to help give teeth an extra layer of protection. Many insurance plans also fully cover dental sealants, which are extremely effective at preventing cavities in kids.
Find Out What You Really Need
Sometimes your dentist will recommend a treatment that, though necessary, can be put off for a few months or even years. For example, you may have old amalgam fillings that should be replaced, but if they're holding up OK and aren't letting new cavities or decay in underneath, you may be able to hold off for another visit or two before replacing them. You can even sometimes hold off on filling a new cavity if necessary - but you'll want to pay extra-close attention to that tooth to make sure the cavity doesn't worsen in the meantime.
Invest in a Savings Plan
Even if your employer doesn't offer an HSA or FSA plan, or regardless of whether you choose to participate in those plans, you can still save money earmarked specifically for dental treatments in your own dental savings plan. Dental savings plans aren't free, nor do all dentists participate, but if you have a tight budget and will be needing a lot of work, they can be a good investment.
Get Insured
If you don't already have dental coverage but have access to it, consider buying a dental coverage policy during your insurance provider's next open enrollment period. While you may not think you'll need coverage, when an emergency strikes it's usually too late to get covered in time to help offset the cost of the emergency.
Get Credit
Many dentists offer financing for dental procedures through a private line of credit. These credit lines can sometimes offer low or zero-interest-rate plans if you pay them back within a specified amount of time. These plans may not save money, but they can help break up the cost of a procedure so it fits in your budget and you don't need to put off a procedure that could worsen with time if not treated immediately. After all, waiting on a procedure that needs immediate attention can end up costing a lot more in the long run!
To schedule an appointment with Dr. Abelar, please give us a call at 858-866-9692.