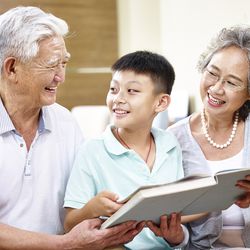 When reports surfaced earlier this year that the United Kingdom's National Health Service (NHS) was facing major budget shortages, many United Kingdom residents who benefit from NHS services were unsure what to expect. With British dentists reportedly turning children away and charitable organizations that normally provide dental care to impoverished communities in Third World countries setting up shop in England to address the dental crisis, it was only a matter of time before shockwaves of the funding cuts hit other areas of the United Kingdom.
Take for example the recent news out of Scotland that has many dental professionals dropping their jaws in disbelief. The NHS has now advocated that adult recipients with good oral health will only be permitted to visit the dentist every two years, a move that is being called "the biggest shakeup of dentistry" since the NHS was founded.
San Diego, California-based dentist Dr. Martin Abelar understands why.
"To advocate that a healthy person only sees the dentist every two years is ridiculous," he says. "A lot can happen in two years, and part of what makes a healthy mouth is getting those routine cleanings every four to six months."
Though the NHS policy does allow patients with dental problems to see the dentist sooner, dentists like Abelar don't believe this is good enough.
"The focus should be on preventative care, not on treatment and emergency care," he says. "In the end, both of those things will end up costing more overall than preventative care does. It's like trying to save money by not changing your oil. Maybe your car is running well now, but skip a few oil changes and you could lose the entire engine."
For those who are unable to receive regular dental checkups, Abelar suggests paying extra close attention to both their oral health routine, including brushing twice a day and flossing once a day, and to any changes they may notice in their mouth.
"Don't discount anything," Abelar says. "If you see a spot develop on your tooth or a lump on your tongue, get that checked out immediately. Don't wait until it's too late and you're losing teeth or worse."
Related posts