US Supreme Court Declines to Comment on Non-Dentist Provided Teeth Whitening Services
Posted by AESTHETIC DENTISTRY on Mar 22 2016, 11:40 AM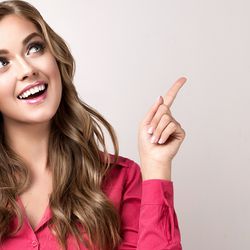 On February 29, the United States Supreme Court officially declined to hear an appeal brought against the state of Connecticut regarding the constitutionality of state regulators prohibiting the sale of teeth whitening services by non-dentists.  The suit was filed by a teeth whitening clinic called Sensational Smiles LLC when the owners were advised to discontinue offering services or face up to five years in prison or $25,000 in fines per individual customer.  Dr. Martin Abelar weighs in on why it is important that whitening to be done by a dental professional.
There are two ways that teeth can be whitened:  Abrasion of the tooth service to remove stains that are discoloring the teeth, and alternatively by bleaching the surface of the teeth to make them appear whiter.  Often these techniques are combined, and a common procedure performed by Dr. Abelar is a one hour laser teeth whitening treatment.  Following a professional teeth cleaning, a bleaching gel is painted onto the teeth, and then an intense light is applied to activate a chemical practice that bonds the bleaching agent with the surface of the teeth.
One of the perils of whitening at home or using a whitening service that is not provided by a trained dental professional is the possibility of over-abrasion of the teeth's surface, which exposes the dentin and makes them more vulnerable to decay.  Improper abrasives can leave particles trapped in pockets at the gum line and leave microscopic holes on the tooth surface where bacteria can build up that cannot be removed through regular brushing and flossing.
For those trying to save money, Dr. Abelar recommends using a whitening kit prescribed by your dentist, or at the very least, choose a whitening product stamped with the American Dental Association's seal of approval.  To ask about in-office one hour laser whitening services, contact our office at 858-866-9692.