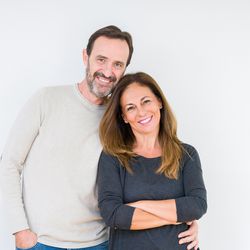 Dental emergencies. Chances are, we've all had one, or will at some point in life. Whether it's a loose filling, chipped tooth or painful infection, sometimes even when we think we're on top of our oral health, these problems can take us off guard. And while it's bad enough to have a dental emergency on a busy work day or what should have been a relaxing Saturday afternoon, it can be even worse (and scarier!) to have one while vacationing abroad.
This spring, millions of people will travel abroad for spring break, and at least a few of them will experience a dental emergency while vacationing. But a dental emergency doesn't have to mean cutting your trip of a lifetime short – or risking your life on a questionable provider under less than ideal conditions. If you or someone you love is planning a trip abroad this spring, check out these tips for finding a safe emergency dental provider in a foreign country.
Check It Out Before You Check Out
If you're taking a trip, chances are you'll know about it at least a few weeks in advance. The best thing you can do to safeguard your teeth while traveling is to make a dentist appointment with Dr. Abelar before you go. A pre-travel cleaning and exam will not only ensure that your mouth is healthy, but will also make your teeth whiter and cleaner for all those travel photos. After all, you don't want to find out you have a cavity when you're on plane 36,000 feet in the air, or even 100 feet deep in the ocean and covered in scuba gear and experiencing unbearable pressure. So call now to schedule your pre-trip checkup!
Also, make sure you notify your general practitioner that you will be traveling abroad so you can be sure to have all necessary vaccinations or preventative antibiotics prior to leaving. If you have not had a hepatitis B vaccine, please consider receiving this immunization. Please also be aware that it is a six-month course of vaccinations, so plan well in advance so you're able to receive every dose prior to your vacation.
Join IAMAT
A free membership to an organization such as the International Association for Medical Assistance to Travelers (IAMAT) can be extremely helpful for persons traveling abroad. IAMAT helps connect travelers with safe, accredited medical providers in foreign countries. Another recommended source is the American Dental Society of Europe, or ADSE (www.ads-eu.org/), a group of dental professionals in Europe who have received their dental training in the United States or Canada.
Ask the Hotel
If you are staying at a hotel, the concierge can be a valuable resource for local referrals. You can also ask an English-speaking guide if you do not have access to a concierge, or ask a hotel concierge at a local hotel near where you're staying. Most will help a traveler in need for a small gratuity, even if they aren't a guest at that hotel.
You can also check with a local consulate, embassy or Americans living in the area.
At the Clinic
Once you have located a provider, be on the lookout for sanitary practices or red flags. Is the practice clean and well lit? Are there degrees or certifications hanging (even if you don't understand the language)? Does the doctor wash his or her hands, and wear clean gloves to conduct the exam? Do the doctor's tools appear to be clean and sanitized? Don't be afraid to ask to see how the practitioner's tools are cleaned if you do not see them removed from sterile paper.
Prescriptions
The Organization for Safety Asepsis and Prevention (OSAP) recommends that travelers avoid buying over-the-counter medications abroad unless you are already familiar with the product. If you are given a prescription you are unfamiliar with, don't be afraid to google it first, or give Dr. Abelar a call back in the U.S. and he can review your treatment plan with you and advise you about any potential issues.
If you have any further questions or concerns, remember Dr. Abelar's office is just a phone call away, at 858-866-9692.
Related posts