How To Care For Invisalign
Posted by Martin Abelar on Aug 11 2022, 12:51 AM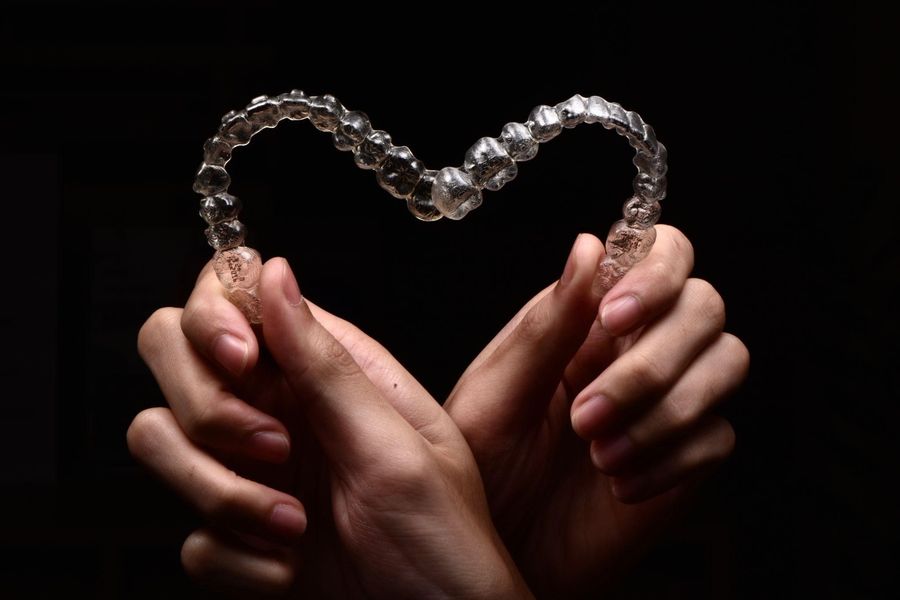 Let's face it: caring for braces isn't always fun. Unfortunately, it's necessary, especially if you want your teeth to look healthy and beautiful when those braces come off. But many people are relieved to learn there's a simpler way to straighten their teeth- without the use of wire and bracket braces. This makes caring for braces a lot easier. Here's how.
It's called Invisalign, and it straightens your teeth just as well as those traditional wire and bracket braces we grew up with. The great news is that not only are Invisalign braces nearly invisible, they are also much easier to care for than those traditional wire and bracket braces we're all so familiar with.
Eating and Drinking
Because Invisalign aligners aren't braces, they are clear aligners that fit over the teeth, they do not require wires to keep the teeth pulled together. This eliminates the need for brushing and flossing around a wire after eating. This means you can simply remove your Invisalign aligner before eating or drinking, brush or floss your teeth, and put your Invisalign clear aligner back into your mouth.
We do recommend you rinse off your Invisalign clear aligner after removing it, and before replacing it into your mouth, however this is still much simpler than brushing and flossing the teeth and wire and bracket braces after each meal.
Cleaning
Because you should be wearing your Invisalign clear aligners round the clock, except for when eating or as prescribed by Dr. Abelar, cleaning overnight is not the best idea, however, leaving your aligner in a denture or retainer soak for 20 minutes and using a soft bristled toothbrush to clean them each day is an excellent way to care for your Invisalign clear aligners, and to make sure they do not collect plaque and bacteria that could both discolor the aligners or cause potential damage such as cavities or gum disease by trapping bacteria along the gumline of your teeth.
Use As Prescribed
If you do decide to take the exciting step towards straightening your teeth with the use of Invisalign clear aligners, be sure to use your aligners as prescribed by Dr. Abelar, and to follow the care instructions properly. This will keep not just your aligners safe, but also your teeth!
To schedule a consultation for Invisalign clear aligners, please contact Dr. Abelar's office today!