Easy Ways To Improve Your Oral Health in 2022
Posted by AESTHETIC DENTISTRY on Dec 14 2021, 11:10 PM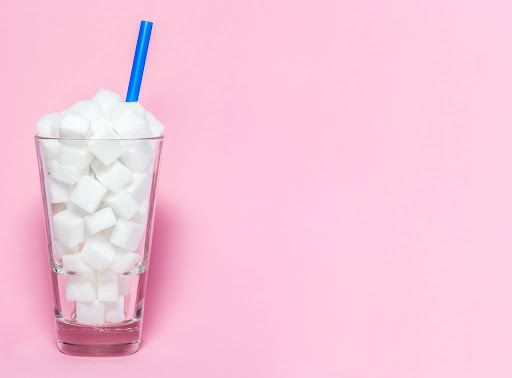 Meta: If one of your resolutions is to get better control of your oral health, here are some tips for getting your mouth in shape in 2022.
How is your oral hygiene? How about your oral health? Is there room for improvement on both fronts?  Getting your oral health in ship-shape may seem overwhelming, especially if you thought you were doing all you could to keep your mouth healthy.  Here are a few New Years tips to help you get your oral health on track in 2022.
Reduce Your Sugar Intake
You've probably heard that sugar isn't great for us. In fact, it can be downright dangerous. It not only ages us faster, it can contribute to obesity and illnesses like diabetes. It also wreaks havoc on our oral health by causing cavities. That's why eating a diet low in sugar is imperative to having a healthy smile. 
Brushing and Flossing
You already brush and floss, but what are the real rules? How long do you actually need to brush for? Is floss really necessary? For brushing, you should ideally brush after every meal, however for those of us who cannot do this, you should be brushing a minimum of twice per day for two minutes at a time.
Yes, you need to floss. Flossing gets 30 percent of the debris on our teeth that brushing cannot reach. If you get cavities between your teeth it could be because you're not flossing, or flossing as often as you should, which is at least once a day, preferably at your night brushing.
Change Your Brush
Believe it or not your brush matters. Most adults should be using a brush with medium firmness bristles, unless directed otherwise by Dr. Abelar. Furthermore, your brush should be replaced frequently- approximately every 3 months, or four times per year. This is because toothbrush bristles wear down with time, and brushes can harbor bacteria.
Reduce Stress
Okay, so you may not be able to reduce the amount of stress in your life, but you can help your teeth if you grind your teeth or clench your jaw as a stress response. If this sounds like you, speak to Dr. Abelar about getting a bite guard that can help absorb the pressure you put on your teeth and jaw when you grind your teeth.
If you have any questions or concerns about your oral health, or you'd like to schedule an appointment with Dr. Abelar, contact the office today!