Brushing your Teeth Could Help Stop the Spread of Coronavirus
Posted by AESTHETIC DENTISTRY on Dec 15 2020, 02:13 AM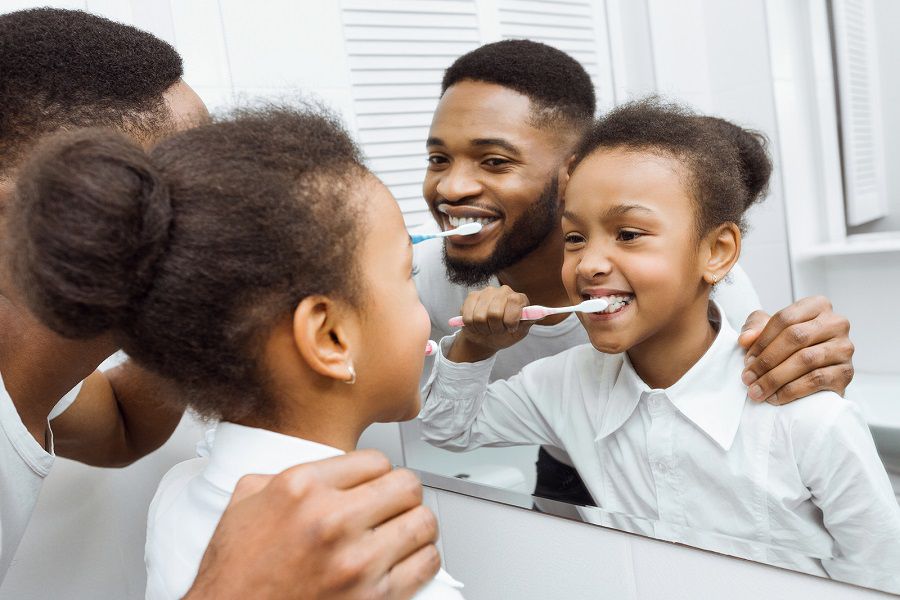 It's safe to say that nobody wants to get sick. That's why it's incredibly important that we all do our part to stop the illness from spreading. Frequently washing your hands, avoiding large gatherings, wearing a face covering, and standing at least six-feet apart from others are all public safety measures we can easily do to help reduce the spread of COVID-19 and other illnesses, especially during cold and flu season.
But now, a new study from Colgate has revealed another step we can take to help reduce the spread of illnesses such as COVID-19.
The study found that Colgate toothpaste and Meridol Toothpaste were able to neutralize COVID-19 by 99.9 percent in just two minutes of brushing.  Though this will not cure COVID if you already have the illness, nor can it be guaranteed to prevent COVID-19 or other illnesses, it can kill them if they enter the mouth and hopefully before they travel throughout the body.
So, how can you use the benefits of toothpaste on viruses to your benefit? By brushing your teeth! For example, if you go out, even if you've complied with social distancing practices, you should brush your teeth as soon as you get home, just as you'd wash your hands after returning home. This could help keep you safe, and it certainly benefits your oral health in the meantime.
The study also found that some mouthwashes can help neutralize the COVID-19 virus and other viruses and that the protection to the mouth may even extend beyond the brushing period.
This means that as long as the toothpaste and mouthwash are active in the mouth, any particles of the virus that enter the oral cavity can still be neutralized by the active ingredients that kill germs and bacteria. It is important to note that taking safety precautions such as wearing your mask and practicing social distancing are still the best ways to help prevent COVID-19, but brushing your teeth is a great way to help boost their effects, both before and after social interaction.
Remember, brushing your teeth at least twice a day for two minutes at a time is the minimum recommended tooth-brushing regimen. While there is no guarantee it will prevent COVID-19, it's a step you should already be taking that could help keep you safe this winter.