Art of Cosmetic Dentistry
Posted by AESTHETIC DENTISTRY on May 12 2015, 08:02 AM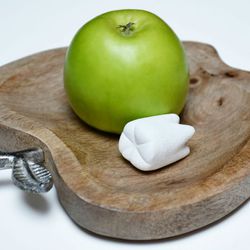 Since I was a kid I've had an appreciation for beauty, whether it was a painting or a nice house. Cosmetic dentistry gives me an outlet for my visual eye as well as an opportunity to boost my patients' confidence.  
Smiles are so important to our self-esteem and the way we carry ourselves. I hate to see people let something hold them back from feeling great. This is why I have developed a detailed process to ensure my patients are happy with the result of their transformation. 
A very important part of the process is the first conversation. I try to ask questions that go beyond obvious corrections. I want to truly understand the patient's ideal smile and where that stems from. There's always a unique starting point to my process that's uncovered during consultation. Sometimes it's a celebrity and other times it's an old photo of them. Whatever it is, making that vision come alive is my goal. 
If you would like to learn more about cosmetic dentistry, please contact Martin Abelar, D.D.S. today.