Why Choose Sedation Dentistry?
Posted by AESTHETIC DENTISTRY on Mar 9 2021, 10:25 PM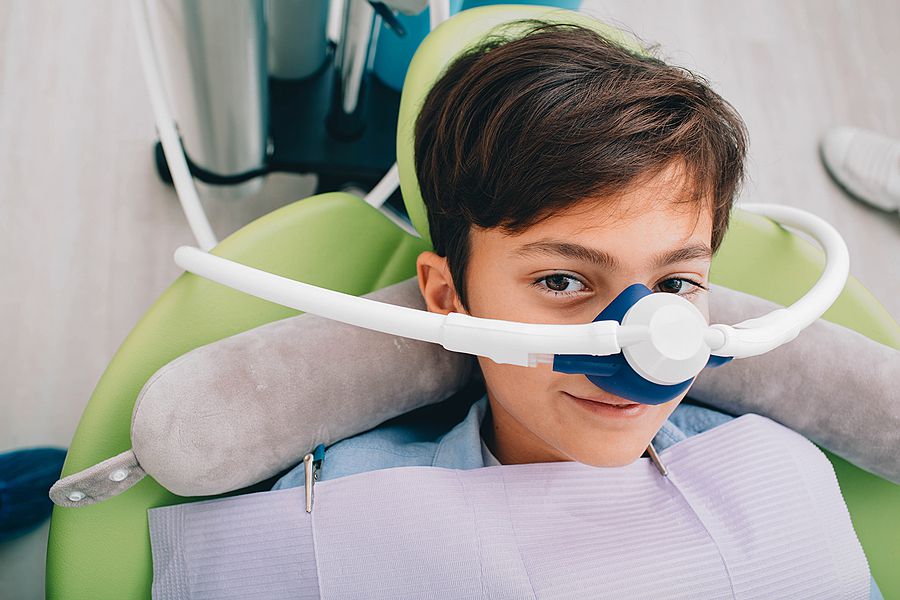 As with many things in life, sedation dentistry is a personal choice.  From dental fears to easing the discomfort of some dental procedures, sedation dentistry offers a comfortable and comforting solution to your dental issues.
There are several sedation dentistry options available through Dr. Abelar.  Here is a list of his offerings, and who is best suited to these options.
Gaseous Sedation: 
Gaseous sedation is done with a gas called nitrous oxide, which is great for anyone needing to feel a sense of calm and relaxation during their visit. This includes people getting anything from just a cleaning and exam to someone undergoing a dental procedure. Nitrous oxide is administered through the nose and wears off in about 5 minutes once the nose mask is removed.
Oral Sedation:
Oral sedation is used for longer procedures. Though the patient is awake during the procedure they will likely have no memory of the procedure. It is usually done via pills prescribed by Dr. Abelar prior to the procedure.
IV Sedation:
IV sedation is done intravenously, or through an IV injected directly into the veins. This type of sedation puts the patient into a deep sleep and is usually used for lengthy, more uncomfortable procedures like dental implants. With this type of sedation, it is recommended that you have someone drive you home, as it may take a while for the sedation to wear off.
There are many reasons why we may choose sedation dentistry during regular or special appointments with Dr. Abelar.  Some people are simply afraid of the dentist and need to relax during their appointment, while others may require sedation due to a painful or uncomfortable procedure.  No matter the reason you require sedation dentistry, Dr. Abelar has sedation options available for you to choose from and is happy to discuss your options with you.