Oral Health Care is Out of this World!
Posted by AESTHETIC DENTISTRY on Aug 31 2021, 03:12 PM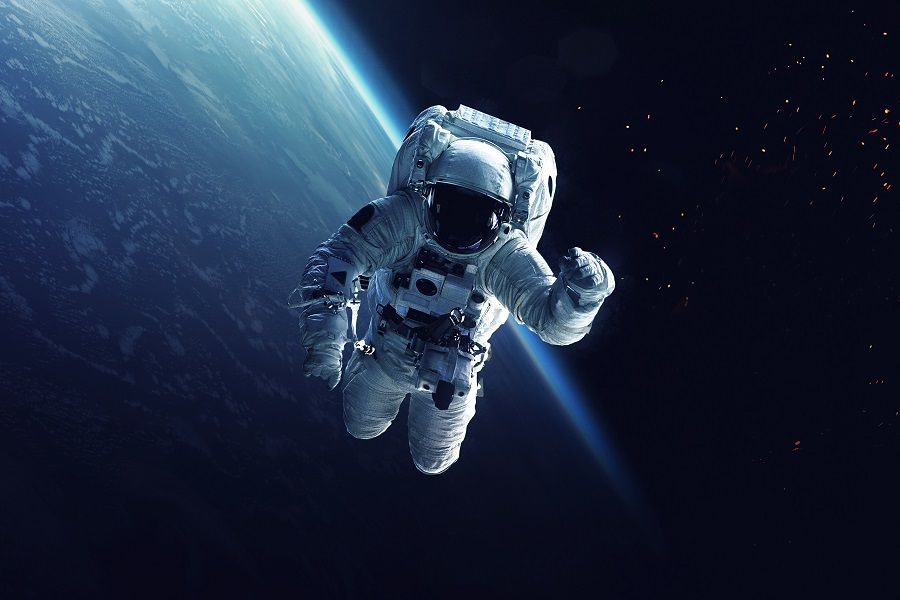 If you watch the news, you may have noticed there's a lot going on in space lately, with companies like Elon Musk's SpaceX launching into uncharted territory and captivating our attention. But it's not just billionaires blasting off - a new study has brought dentistry to space, and it's pretty cool!
The experiment, which launched from Kennedy Space Center aboard the SpaceX CRS-22 flight examined bacterial growth on a simulated tooth. The four-week study was deemed a success by researchers, with the samples now back here on earth.
The experiment was designed to measure the impact of gravity on the "composition, structure, and activity of oral bacteria among common oral care agents," according to the UK publication Dentistry Online. The experiment's mission was to help develop treatments for gingivitis, periodontitis, and dental caries. It also looked at how the oral and other microbiomes are affected by microgravity.
Researchers in the study say that the findings could benefit upwards of 50 percent of the global population, but they are still in the process of studying the data collected from this fascinating experimental mission.
While the future of dentistry looks fascinating, it is possible that more research into this field will occur in new frontiers like space exploration. In the meantime, back here on earth, there are things we can do to ensure our oral health is intact.
For starters, brushing your teeth and tongue at least twice a day with a soft or medium bristled brush (ask Dr. Abelar which bristle strength is best for you) and fluoride toothpaste, flossing between each tooth at least once per day, and using an alcohol-free mouthwash. This is the best way to ward off cavities, gingivitis, and gum disease (periodontitis).
Furthermore, don't forget to attend your annual or bi-annual oral health checkups with Dr. Abelar. These appointments not only screen for problems lurking in your mouth, but they also get your teeth pearly white and squeaky clean!
To schedule an appointment with Dr. Abelar to get your own smile looking and feeling out of this world, please contact Dr. Abelar's office today and we'll be happy to help you!