Implant Dentistry
Posted by Taylor Schachter on Dec 24 2019, 12:04 AM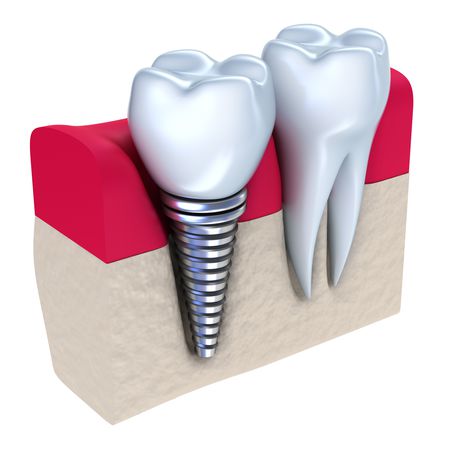 Numerous people are worried about getting dental implants. Through dental implants, the dentist fixes a replacement tooth by surgically placing the artificial tooth roots underneath the gum line. The titanium posts are artificial tooth roots that are placed in and on the jawbone. If you are having a problem due to missing teeth by an injury, gum disease, or other dental issues, then this dental restoration option is apt for you to restore your smile. 
Why do you need to consider dental implants?
There are three components in dental implants: the post, the abutment, and the restoration. The post is a type of screw that is placed into the jawbone. The abutment is attached over the post, and the restoration is positioned on top to give the implant a beautiful and realistic look.
Dental implants help in effectively replacing missing or damaged teeth. They can help you in the following ways: 
Restores your appearance
Dental implants can help you to restore your smile. They can even last a lifetime, and so are a permanent solution for damaged or missing teeth.
Preserves and protects a healthy jawbone
If there is a space in your jawbone due to a missing tooth, then it could lead to jaw bone deterioration. With the help of dental implants, you can protect and save your natural bone. If you wait for too long to get a dental implant, then it can develop an unhealthy jawbone structure that would not be able to support dental implants in the future.
Prevents teeth from shifting
If you lose a tooth, then it can make the neighboring teeth shift from its place and look unnatural too. In this way, the teeth might get crowded or lead to uneven shifting. It will be hard for you to clean your teeth, and you could even have a saggy face or sunken appearance.
What are the benefits of dental implants?
Dental implants have numerous benefits, such as:
Lasts A Lifetime: Dental implants can last several years of wear and tear if cared for with proper oral hygiene routine. You can enjoy any food or drinks and clean easily, just like natural teeth.
Prevents Gum Disease: You can prevent trapping of food debris in the crevices between your teeth and gums, thereby preventing gum disease.
Restores Chewing Power: You can thoroughly chew and eat your favorite foods again. 
Call us at 858-256-4088 or schedule an online appointment with Dr. Abelar for a consultation at our office in San Diego, CA.