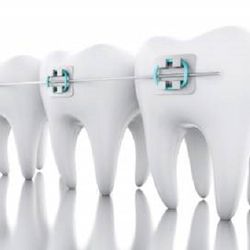 The evolution of the internet has been an amazing thing for people who seek to learn new skills. Videos abound on every subject you can imagine. It's never been easier to learn to repair a small problem with your car or fix a leaky faucet. Unfortunately, too much of a good thing can quickly turn bad.
A dangerous new trend has found its way around the internet in the form of Do-it-yourself dentistry. Video tutorials recorded by amateurs with no medical experience or education claim to teach people how to do everything from pull teeth to straighten them.
It may have become even more popular when the television show Extreme Cheapskates, which aired on TLC, featured an episode devoted to people too "cheap" to go to the dentist. In the segment, a woman needs her tooth pulled but doesn't want to spend the $185 that the dentist quoted. So, she has her husband watch some videos online and perform the procedure himself.
For suction, he used a straw, tape and a vacuum. He applied benzocaine to his wife's tooth and then used a rusted extraction tool that had been cleaned with soda and rubbing alcohol. In this case, the show likely had medical staff on stand-by if something were to go wrong, but in the real world taking dentistry into your own hands can be dangerous.
A 2016 survey by FAIR Health found that 20 percent of American consumers don't visit the dentist at all or only go when it's urgent. 1 There are many reason people avoid the dentist but the top two appear to be anxiety and finances.
Dr. Martin Abelar, DDS, a leading San Diego area restorative and cosmetic dentist says that he now offers sedation dentistry so that patients suffering from anxiety can find relief. In as little as one visit, he can take care of years' worth of decay and damage from avoiding regular professional care.
When it comes to finances, health care costs are at an all-time level of uncertainty. The U.S. Department of Health and Human Services reports that close to 108 million Americans have no dental insurance at all. 2 Because of this, many consumers have turned to dental kits sold online. One of the most popular mail order dental product is clear aligners for straightening teeth. The companies mail a kit containing everything the patient needs to take their own impressions along with instructions. After the impressions are sent back, the company claims the entire process is supervised by a dental professional as retainers are made and sent back for the patient to begin wearing.
"The problem with cheap fixes," says Abelar, "is that you get what you pay for. A lot of my time is spent fixing the work of other dentists who offered rock bottom prices or the work of at-home kits that claimed the patient was capable of doing something we go to school for a decade to learn. If you fix it right the first time it will look great, saving you money, time and potentially pain."
Related posts