Dental Health For The Digital Age
Posted by AESTHETIC DENTISTRY on Sep 4 2021, 07:56 PM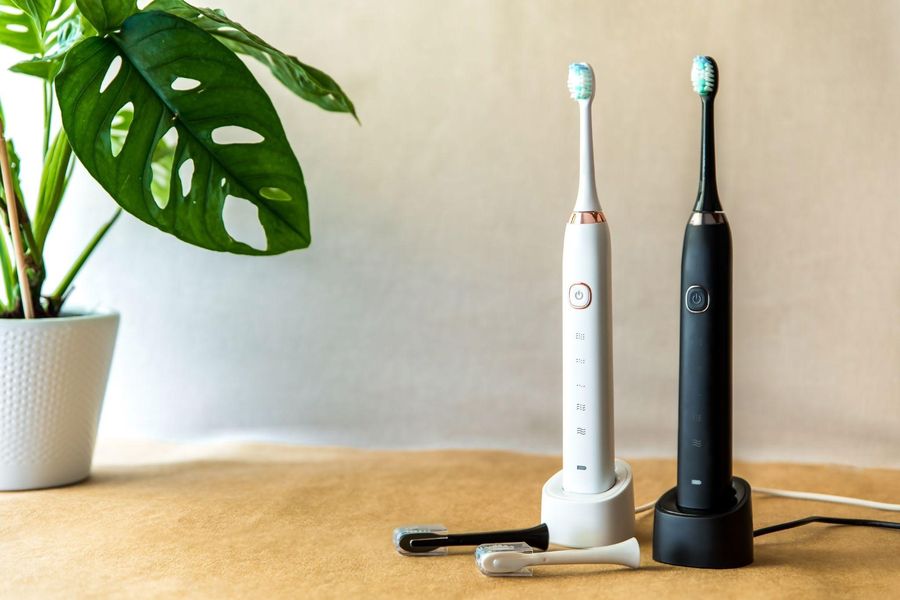 There's no denying we live in an increasingly digital age. From 5G to space races and self-driving cars, technology can do wonders. But technology is for everyone, not just a select few- and it can really make our lives easier. Take our oral health, for instance. While we may not realize it, technology can help us take excellent care of our oral health. Here are some ways we can improve our teeth with everyday tech.
Electric or Sonic Toothbrushes
Electric or sonic toothbrushes are excellent ways tech helps us keep our teeth clean. Sonic toothbrushes use sonic waves to gently vibrate the food and plaque from our teeth, while electric toothbrushes do the scrubbing for us, moving faster than our hands could alone with a manual toothbrush.
Forget to brush? There's an app for that. From reminding us when to brush our teeth each day to letting us know it's time for a dental exam, dental apps are available for most smartphones and can really help us keep track of our oral health.
Not sure how long to brush your teeth for? Two minutes is the minimum, but how do you know how long two minutes is? Set a timer! You can use the timer on your smartwatch or phone to time two minutes, or even play a song and stop when the song ends!
Water flossers are great tools for getting that plaque and debris from between the teeth. These devices are perfect for cleaning braces, and for those who don't like to use traditional string dental floss. The technology on water flossers has improved in recent years, and thankfully the cost of these machines has come down, too.
Lasers and other technology have replaced many of the old-fashioned equipment we used to use at the dentist's office. That benefits you because it means faster, more effective, and yes, even less painful procedures than those in the past.
Are you ready for your next dental exam and cleaning? Give the team at Dr. Abelar's office a call today, and schedule your appointment. We can't wait to see you!