Back-to-School Tools
Posted by Taylor Girardi on May 21 2020, 07:13 PM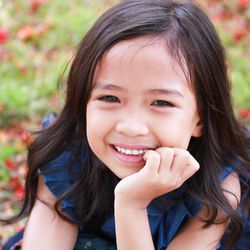 Fast forward a bit to this August: You've got the pencils, backpacks and notebooks. You've got the new clothes and shoes. By all accounts you're ready to send your kids back to school. But you may have forgotten something even more important than all those supplies: your child's back-to-school oral hygiene checklist. And the start of summer is the perfect time to get that checklist filled in.
Let's face it, school will be starting up again before we know it, and life will get a lot busier. Neglecting oral health is common in the fall when routines and schedules are new, but it doesn't have to be inevitable. Whether you're not sure what you need to do or just need a reminder, here's a back-to-school oral health checklist for you and your family!
Schedule Your Exam
If you haven't done it yet, it may be time to schedule your and your family's next cleaning and exam. Summer is the perfect time to get exams out of the way, before the real exams start. This way if there are any issues that need to be addressed, they can be corrected before the school year starts and school time is missed. Plus, who doesn't want to start of a new school year with a bright, healthy smile?
Update Your Equipment
Got an athlete in the house? Chances are he or she will grow over the summer - and may or may not need new sports protection such as a custom-fit mouth guard once school starts. If you are ready to replace that old mouth guard, give Dr. Abelar's office a call and schedule a fitting for a new mouth guard before fall sports start back up.
Change Your Brush
You should be changing your toothbrush every three months, so back-to-school supply shopping is the perfect opportunity to get a new brush for everyone in the family - especially for young adults heading off to college.
Choose Wisely
With back to school comes back-to-school lunches. Make sure you are packing your kids lunch bags with healthy, teeth-friendly options such as fresh fruit, vegetables and dairy products. Nuts are a great source of fat and protein, but they may not be permissible in many schools, so check the rules before you send your kids back with any product containing nuts.
Don't just stop at school, either. Make sure you're stocking healthy options at home, too. After all, your kids are probably hungry after a day of learning. Don't let all that healthy eating fall by the wayside just because they're home!
To schedule a summer appointment with Dr. Abelar, please call the office at 858-866-9692.