DR. CATHERINE OLEKSY
Dr. Catherine Oleksy
"Dentistry has been a lifelong passion of mine, and it is a privilege to be able to help others by combining art and science while using my hands and mind."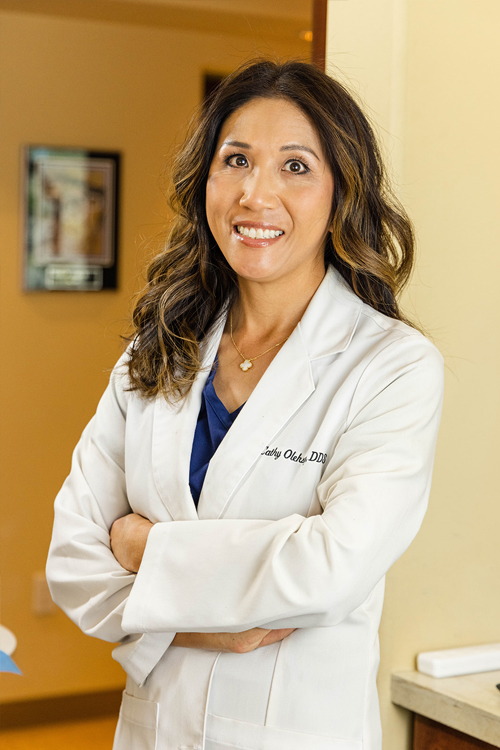 Dr. Catherine Oleksy received her Doctorate of Dental Surgery degree in 2001 at the premier UCLA School of Dentistry. From a young age, Dr. Oleksy has been passionate about dentistry and has been involved in the dental field ever since her first job as a dental assistant during high school and college.
As an esteemed cosmetic dentist at our Carmel Valley practice, Dr. Oleksy proudly provides her patients with the highest quality dental care and utilizes the latest technological advancements. She remains up to date with cosmetic, general, and restorative dentistry treatments though numerous continuing education programs and study clubs. Dr. Oleksy is a Faculty Club member at the prestigious Spear Education Center, in Scottsdale, AZ, a center for post-graduate advanced dental training. She is also a member of the San Diego Spear Study Club, the San Diego Mini Residency Implant Study Club, the American Dental Association, the San Diego County Dental Society, and the California Dental Association.
Dr. Oleksy and her husband Dr. Brian Oleksy, an Oral Maxillofacial Surgeon in San Diego, have three children, Dane, Chase, and Landon. She enjoys watching her sons participate in various sports and activities in the community. Her interests include golf, fashion, and spending time with family and friends.